Jinzhou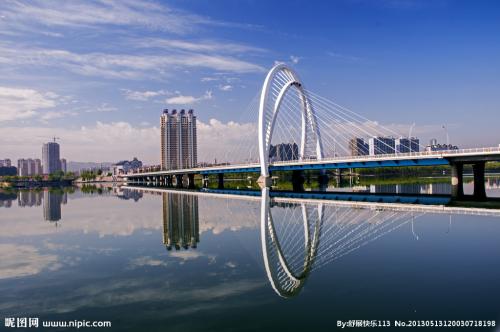 City Profile
There is a prefecture-level city in Liaoning province, China, named Jinzhou. The existence of Jinzhou has great geographically significances in the connection between North China and Northeast China. The "Liaoxi Corridor", passed through Jinzhou, not only contributes to the land transportation but also make Jinzhou familiar to others. Furthermore, as the northernmost seaport and the coastal economic center of West Liaoning, there is no denying that Jinzhou also plays an important role in sea transportation. Jinzhou covers a land of 10,301 km2, most of which is rural, and embraces a 97.7 km-long coastline. As one of the biggest cities in Liaoning, Jinzhou owns a population of more than three million people, of which the urban population accounts for 770,000.
Geographical and Climate
The location of Jinzhou is the southwestern portion of Liaoning, contributing to the wide connection with Panjin, Anshan,Shenyang and Huludao. Jinzhou, with the Chaoyang and Fuxin on the north, has Liaodong Bay as its southern coast.

The climate of Jinzhou is also a factor of the fast development during these years. Due to the monsoon-influenced humid continental climate, Jinzhou is destined to enjoy its distinctive characteristics in each season. The temperature may varied from ?7.5 °C (18.5 °F) to 24.7 °C (76.5 °F) in July and the annual average rainfall is about range from 540 to 640 mm, which contributed by the heavy rain in July and August alone. All of these show strong sense of continentality. Needless to say, the geographic and natural climatic conditions of Jinzhou play a very important part in the development of industries, including agriculture, forestry, live stock and marine produce.
Economy
The economic environment of Jinzhou is steady and prosperous and the wide range of industries has become a obvious feature. Petro chemistry, metallurgy, textiles, and pharmacy and building materials form the frame of major traditional industries. One of important heroes to the economy is Jinzhou Economic and Technical Development Zone. Even though it is established in 1992, Jinzhou Economic and Technical Development Zone has already take full advantage of its easy accessibility to Jinzhou Seaport, Jinzhou airport and several state highways and leap into the first province level development zones authorized by Liaoning Province. Jinzhou also provides a good shopping spots and services. Some western franchises have been granted in Jinzhou, among which KFC is well known by Chinese and has a steady progression in Chinese markets. Major food and sundries retailers, such as RT-Mart, New-Mart and Do-Do Express, emerge in an endless stream and establish their foothold in Jinzhou. Western Union, Bank of China and many other banking services have a branch in Jinzhou, but Bank of Jinzhou (Jinzhou Yinhang) is the only bank in Jinzhou upon this writing with native English speaking staff. Only a few large bank branches provide access to credit cards' networks result in the disability of Visa and MasterCard.
Tourism
Jinzhou is an industrial city, but it does not stand in the way of the development of tourism. The museum, named Liaoshen Campaign Memorial, holds a great amount of equipment used during the campaign and thousands of pictures and documents. Along with the Panoramic Picture Hall, the best known exhibit inside the museum, the museum provides a comprehensive reappearance and understanding of the complete Battle of Jinzhou. Beside the experience of culture shocks, natural landscape is also presented. Yiwulü Mountain, known as one of the three sacred mountains in Northeast China, attracts a lot of people to visit its tourist spots which scattered throughout the mountain range, such as Beizhen Temple, Shenshui Bridge, Fish Pool, Guanyin Pavilion, Sijiao Pavilion, Kuangguang Pavilion, Lotus Stone, Cloud Pass and Wanghai Temple. The Yiwulü Mountain is located in the west of Beizhen City of Jinzho and its main peak is 867 meters in height above the sea level.