Kaifeng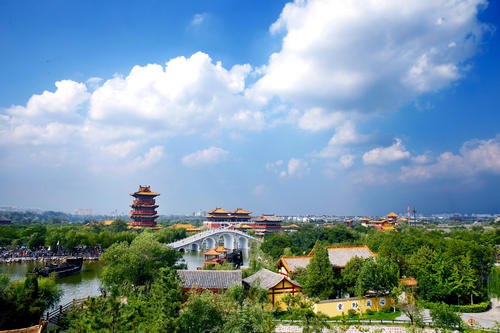 Geography and Climate

Kaifeng, known as Bianliang in the history, is a prefecture-level city in eastern Henan province. The city is one of China's seven notable ancient capitals and is known as one of the six major centers of ancient Chinese civilizations. Located along the southern bank of Yellow River, Kaifeng is a crucial historic tourist city in central plains region. The city is in possession of numerous historic ruins and has a unique urban landscape. Till now, Kaifeng is one of the most favorable tourist destinations in China.

Kaifeng has a temperate climate with moderate precipitation of 670 millimeters and seasonal features. The annual average temperature is about 14 centi-degrees; the hottest month is in July while the coldest is in January. The best time to visit Kaifeng is September and October.

Culture

Kaifeng is a transportation hub in northern China and the renowned Jingguang and Jingjiu railway come through the city. Kaifeng offers a wide range of food specialties such as small size steaming pie and Chinese dumpling. The city is famous for its night markets. In the evening, many families of Kaifeng chose to dine out and the streets turn into dining room where hundreds open their stands and selling food. The atmosphere is very appealing that even families from the nearby Zhengzhou come to Kaifeng to relax themselves here.

The traditional festival temple fairs are also an attraction to tourists coming to Kaifeng. During a temple fair, people get-together to enjoy various activities. There are numerous stands serving delicious foods such as chicken feet or bucks. The street is bustling and people are passionate by the time.

Education

Henan University is the most reputed educational institute in the region and it's a comprehensive university which offers a full range of undergraduate, graduate coursework and research programs, including PhD.