Shenzhen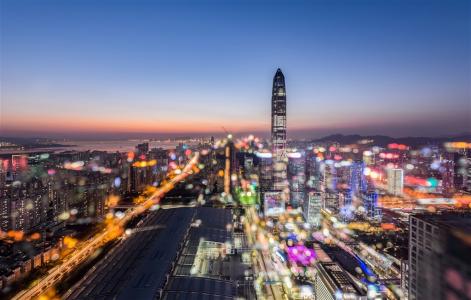 Geography and History

Shenzhen, also named Pengcheng, is a dynamic city in the south of Guangdong province, on the eastern shore of the Pearl Delta. Bordering Hong Kong to its north, the city is China's first batch of Special Economic Zone. Used to be a small fishing village named Baoan County, it was re-emerged as the Special Economic Zone in 1979 and was given the brand new name of Shenzhen. From then on, the city has enjoyed an amazing development speed which is later renowned as the 'Pace of Shenzhen'. In the national survey of the competitiveness of provincial cities carried out in 2009, Shenzhen ranked No.2 among the other 250 cities.

Tourism

As a young metropolitan, Shenzhen city does not have as many historical attractions as other cities in China. Instead, there are numerous excellent theme parks which include various pleasure grounds and other ecological friendly parks in the city. The Window of the World unfolds the colorfulness of the world under visitors' eyes and the splendid China Folk Culture Villages introduce visitors to China's long history and varied cultures. Another spot which travelers don't want to miss is the Happy Valley, one of the biggest theme parks in China.

Shenzhen has a splendid cityscape with a great variety of green plants and grand skyscrapers. The night of Shenzhen is brilliantly illuminated and you might indulge in the amazing scene without any thought of leaving. In 2000, Shenzhen was granted the title of the Garden City by the bureau.

Economy

Since the establishment of the Special Economic Zone, Shenzhen has experienced dramatic change in its economy. After 30-years' development, the small village has been turned into a crucial city of high-tech industry, oversea trading, and ocean transportation. In 2008, the GDP in Shenzhen accounted for more than RMB780 billion, increased by 12.8 percent compared to that of the last year. The city has possessed a stress on developing the service industry and has built up a reputed banking system within the city area. According to the renowned GFCI (Global Financial Centers Index) published by the City of London, Shenzhen has become the fifth international financial center after London, New York, Hong Kong, and Singapore.