Yantai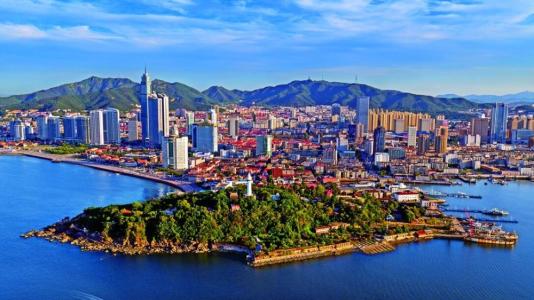 Geography

Yantai is a prefecture-level city in northeastern Shandong province. It's a coastal city which borders on the south of Bohai Sea and parallel to the end of Korean Peninsula. The city sits at the foot of hills and beside the sea, with moderate climate all year round. Yantai is currently the second largest industrial city in Shandong, next only to Qingdao.
As one of the earliest national-level open coastal cities, Yantai has played a critical role in the well-know Bohai Economic Circle. With its advantages in geographic location and transportation, Yantai has become the gateway of oversea trading in northern China. Besides its industry and trade status, the region is well developed in agriculture. It is famous nationwide for a particular variety of apple and the reputed Changyu winery is based here.

Tourism

Yantai is rich in tourism resources. Firstly for its extensive coasts and natural beauties, the coastal scene is fantastic and numerous tourists choose to visit Yantai in summer. The second way to describe the city's attraction is for its historical interests. The Qing Shi Huang (also known as the first emperor of Qin Dynasty) visited Yantai three times on his east tour. The renowned Dan Cliffs in Penglai City, Yantai, is said to be the departure site of eight traditional Chinese immortals on their trip to the magical land across the sea. The Penglai polar ocean world theme park and the museum of Changyu winery are also the must-go attractions for visitors to Yantai.